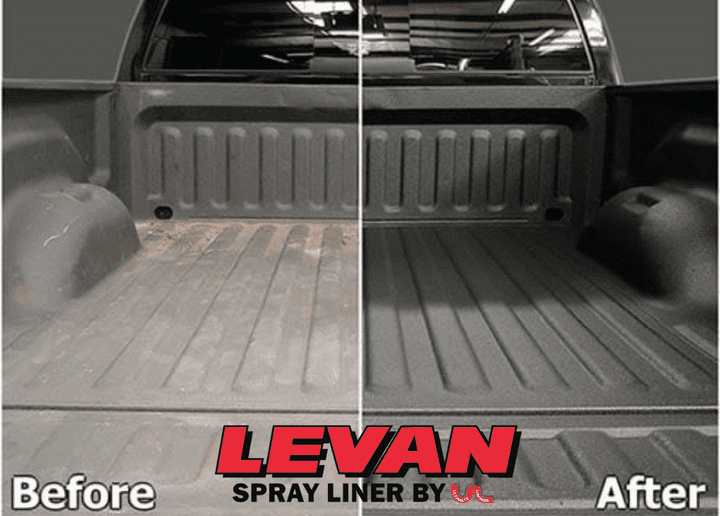 There are almost as many truck accessories and upgrades available today as there are trucks on the market, and sometimes sorting out what you actually need to keep yourself and your vehicle functioning at the top of their game can be a real challenge. You might be wondering to yourself, do I need a spray liner, really? What are the benefits of having a spray liner in my truck anyway? To answer these questions, here are some of the benefits of having a spray liner in your truck that you might be missing out on!
Protection from Rust and Corrosion
The metal body and frame of your truck are what allow it to be durable and strong and to carry out the jobs you need to do. Protecting the integrity of that metal is essential to the longevity of your vehicle, and a spray liner will do just that! Corrosive materials, weather and water, and equipment leaks are all things that can rust or corrode the metal, but a spray liner easily offers protection and extends the life of your truck.
Impact Protection
A spray liner can do double duty by preventing both your vehicle and your equipment from picking up damage like scratches and dents. By providing a layer of non-slip protection between your truck bed and whatever you've chosen to put in it, you can ensure that your cargo is jostled less by the road and any potential damage is avoided.
Easy to Clean
After a long day of hard jobs where you were transporting dirty equipment, the last thing you want to do is spend a long time cleaning out your truck bed. A spray liner makes this job much less of a chore. Our  Levan Machine and Truck Equipment Spray Liner by UL is designed to easily wipe clean, saving you both time and effort!
Simple Repairs
A truck bed without any kind of liner is prone to chips, dents, scrapes, and other damage, which can be annoying to repair because of the expense and time required. A spray liner mitigates all of these problems, and its tough durability will require less maintenance than an unlined bed. On top of all that, if you ever damage your spray liner (which isn't easy), repairing it is as simple as a quick touch-up or spraying in a whole new coat, a process that is much simpler and quicker than constantly keeping on top of dings and scrapes. 
Professional Appearance
Presentation is a big part of any business, even industries like landscaping or construction that consist of a lot of tough jobs, so having trucks that look neat, well-maintained and professional is important to making sure you put your best foot forward with existing and potential customers. To put it simply, spray liners look really nice! They provide a sleek, refined finish, and are easy to keep clean, helping you show that you take pride in the work that you do and your customers can trust your professionalism and attention to detail!
It's Not Just Trucks
The versatility and utility of spray liners is not limited to just pickup trucks. You can get these same benefits on farm trailers, boats, or any other kind of hauling and transport equipment. 
If you're interested in learning more about Levan Machine and Truck Equipment's available spray liners and how they can help to make your life easier, contact us today. A member of our expert staff will be happy to help you.