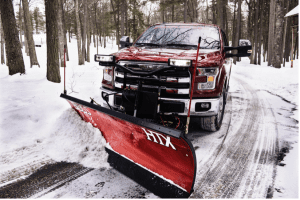 Whether you're testing out your snowplow before winter sets in and find something isn't in working order, or you hit a tough eastern PA snow storm and run into a rut, Levan Machine & Truck Equipment is here to help you out! Levan's provides a full service repair shop for snow and ice control equipment and has been around since 1936. When it comes to repairing your snowplow, Levan Machine & Truck Equipment will always know what to do.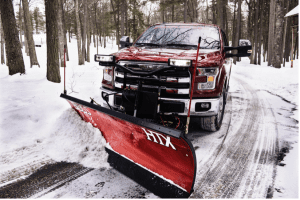 Accessible Snowplow Parts and Convenient Hours
Levan provides 24 hour snowplow repair service in Fleetwood, PA, so no matter when you need your plow most, we're here to help. Whether you have businesses throughout Reading, PA that you're responsible for plowing out, or you simply need to get out of your own driveway, we understand snowplow repairs need to happen right away. That's why we keep parts in-stock and work around the clock to get your snowplow serviced and back on the road.
We're Familiar with it All
If you run into an issue with your snowplow near Wyomissing, PA, Levan Machine & Truck Equipment can figure it out. We have ample experience working with Henke, Meyer, Fisher, Western, BOSS snowplow & tailgate spreaders and more. Whether you have a Diamond snowplow or an Airflow snowplow, we make sure to keep parts in-stock of a variety of brands, so as soon as we identify the problem, we can begin fixing it.
Not sure what the problem is with your snowplow? No need to worry, we'll figure it out for you. From rebuilding the hydraulics to rewiring electrical components, Levan Machine & Truck Equipment handles it all. In the midst of a snow storm and damaged your blade? Bring it to Levan and we'll get you plowing again before the snow ends.
Experienced in Snowplow Repairs
You know something isn't right with your plow, but you're unsure what. Levan Machine & Truck Repair has over 80 years of experience. No matter the issue, we'll figure it out and let you know. You know it's something with the hydraulics or maybe it's an electrical issue, but should you try and fix it yourself? Regardless of the type of snowplow you have, you shouldn't work on it yourself unless you have experience working with motors, engines, or hydraulics. It's best to leave it to the professionals, or you could end up with a bigger, more costly problem on your hands.
Contact Levan For All of Your Snowplow Repairs
Need snowplow repairs near Blandon, PA? Contact Levan Machine & Truck Equipment today! Give us a call at 610-944-7455 or send us a message. We'll be happy to answer any of your questions and get your plow back on the road as soon as possible.