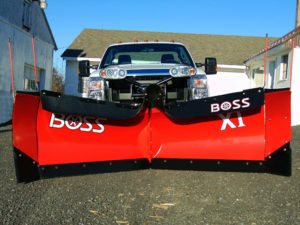 Berks County winters are filled with howling winds, ice, and snow. Whether you're looking to plow snow as a lucrative side business or you simply want to help clear your neighbor's driveways, it's important to get a snowplow that's tough enough to endure any storm. That's why Levan Machine & Truck Equipment is proud to sell BOSS snowplows to Reading, PA and surrounding areas.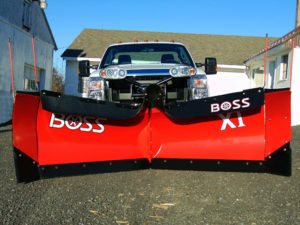 BOSS Snowplows are the Best: Here's Why
BOSS continues to innovate new designs and engineering, so when the snow begins to fall, you're already prepared. BOSS works tirelessly to bring you the best of the best, making improvements in plow attachment abilities as well as providing improved plow lighting and a paint finish that will last for years to come.
BOSS snowplows can provide you with SmartHitch® technology, so when the snow storm arrives in Lehigh County sooner than expected, you can be ready to plow in a matter of seconds following three simple steps. Heavy snowstorms can limit your visibility while you're out on the road, that's why BOSS also offers SmartLight™ solutions that shine farther than any other plow light on the market.
Now that you can see the snow covered road ahead of you, you'll be happy to see the BOSS power-V Plow has earned its place as the best multiposition snowplow in the industry, removing snow with ease as you plow day and night. BOSS snowplows just don't get the job done the best, they also maintain an aesthetically pleasing appearance harsh winter after harsh winter with a SmartShield® baked-on-powder coat paint finish. Get the best snowplow for your truck this winter with a BOSS snowplow.
BOSS Snowplow That's Best For You
The type of BOSS snowplow you want depends on the type of snow removal you intend on doing. While all BOSS snowplows are made tough and durable to get you through any Montgomery County winter, you can choose between a BOSS Straight Snowplow or a BOSS Power-V Multiposition Snowplow.
A BOSS Straight Snowplow will get the job done and is perfect for clearing driveways; however; if you're doing more commercial plowing and dealing with icy snow, the Power-V Multiposition Snowplow will cut through ice with ease, so you can weather the toughest Lehigh Valley storms.