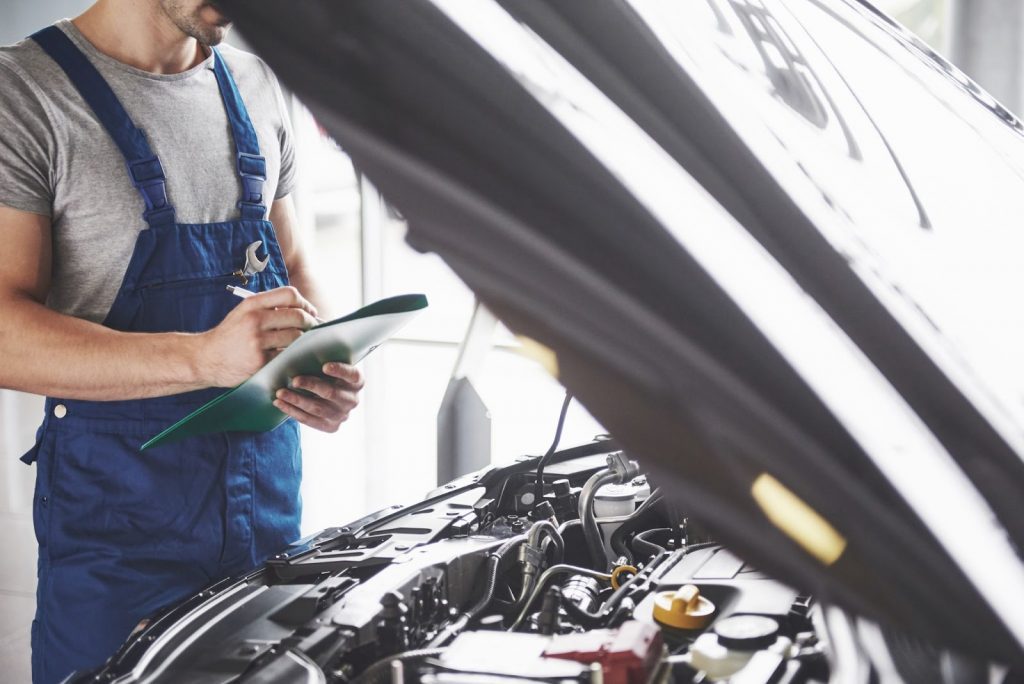 Most of us know that to legally operate any vehicle in the United States, it has to pass state-required inspections. More locally, this means every vehicle on the road should be properly cared for to pass yearly Pennsylvania inspection requirements so everyone can stay safe both on and off the road. When you buy a new or used truck, ongoing maintenance and repair comes with the territory to ensure all inspection criteria are met so you can drive with peace of mind for any job.
Pennsylvania law requires that your vehicle undergoes regular safety inspections, above and beyond any maintenance you may have accomplished yourself. More specifically, PA car inspection laws require that you must have your vehicle inspected after registering a new or used automobile. Then, your vehicle must pass an annual inspection after renewing your PA car registration.
PA State Inspection Criteria
While all state inspections share fundamental similarities, there are specifics that vary by state, so it's important to know what's required for your vehicle's safety wherever you live and work. When you bring in your truck for a PA state inspection, the accredited mechanic or employee will go through a list of things to check on your vehicle. Generally speaking, these items include:
Steering
Suspension
Lights
Brakes
Tires and Wheels
Electrical System
All Mirrors
Exhaust System
Windshield
Fuel System
Speedometer/Odometer
Vehicle Body
Chassis
Inspection Criteria for Light-Duty Trucks
Safety inspections for passenger cars and light-duty trucks require evaluating all of the above, and additionally that your vehicle's defroster, horns, and any warning devices also be included. For the majority of vehicles in the 42 county, Non-I/M region of the state, a safety inspection will also include a Visual Anti-Tampering Check. This check is an examination of the vehicle to see if the mandatory emissions components have been altered or removed.
For official documentation concerning the 42 County Visual Anti-Tampering Check, feel free to reference Section 175.80 of Subchapter E of the state Vehicle Equipment and Inspection Regulations.
Inspection Criteria for Heavy-Duty Trucks and Trailers
Required inspections for trailers, medium-duty, and heavy duty trucks require the same above list of inspection items and additions as light-duty trucks. This includes things like checking the fuel system, the speedometer, the odometer, the exhaust systems, horns, warning devices, and more.
For a comprehensive list of the potential rejection criteria for medium and heavy duty trucks, don't hesitate to reference Section 175.110 of Subchapter F of the Vehicle Equipment and Inspection Regulations for Pennsylvania.
For more information about rejection criteria for any recreational, semi- and utility trailers, you can access Section 175.130 of Subchapter G of the Vehicle Equipment and Inspection Regulations.
What if I Fail My State Inspection?
Not every vehicle will pass the PA inspection on the first attempt, but you will have time to fix any issues and get yours re-inspected. But many challenges can cause your vehicle to fail the inspection. If your truck does fail inspection, you'll need to get any issues fixed to prepare for re-inspection, and at Levan Machine & Truck Equipment we have decades of experience to help you make any needed repairs.
Staying aware of what to look for before you take your truck in for inspection can give you a better chance of passing. In order to help you better prepare for inspections, we've included a few of the most common ways vehicles fail state inspections in Pennsylvania.
Common PA Inspection Failures
Tires: Check your tires for the right amount of air pressure. Look to make sure there are no bulges in the sidewall, and check to see that there's adequate treading along the tires and that it isn't too shallow.
Lighting: Every light in your truck has to be able to turn on and off and be fully operational. Your headlights must also have functioning high beams and low beams. Also make certain that your parking, backup lights, turn signals, and hazard lights are in working order.
Chassis: Inspectors are trained to check your truck's body to make sure it's in fully working order. Your vehicle's bumpers, hood, hood latches, and doors have to work properly and be able to close. Your chassis must also be in perfect condition, have no cracks, and no visible damage.
Brakes: Your brakes are a fundamental component to ensuring your vehicle and you are safe. The inspection will take a close look at your brake calipers, cylinders, and hydraulic system. If these areas show any signs of leaks or mechanical damage, your vehicle will very likely fail the inspection.
For all your PA state inspection needs, Levan Machine & Truck Equipment is here to support you! If you'd like to learn more about Levan Machine and Truck Equipment's repair and maintenance expertise to keep your truck healthy and capable, contact us today. We also provide custom truck upfitting services to ensure you can complete any kind of work you need. Across all our services, a member of our expert staff will be happy to help you.