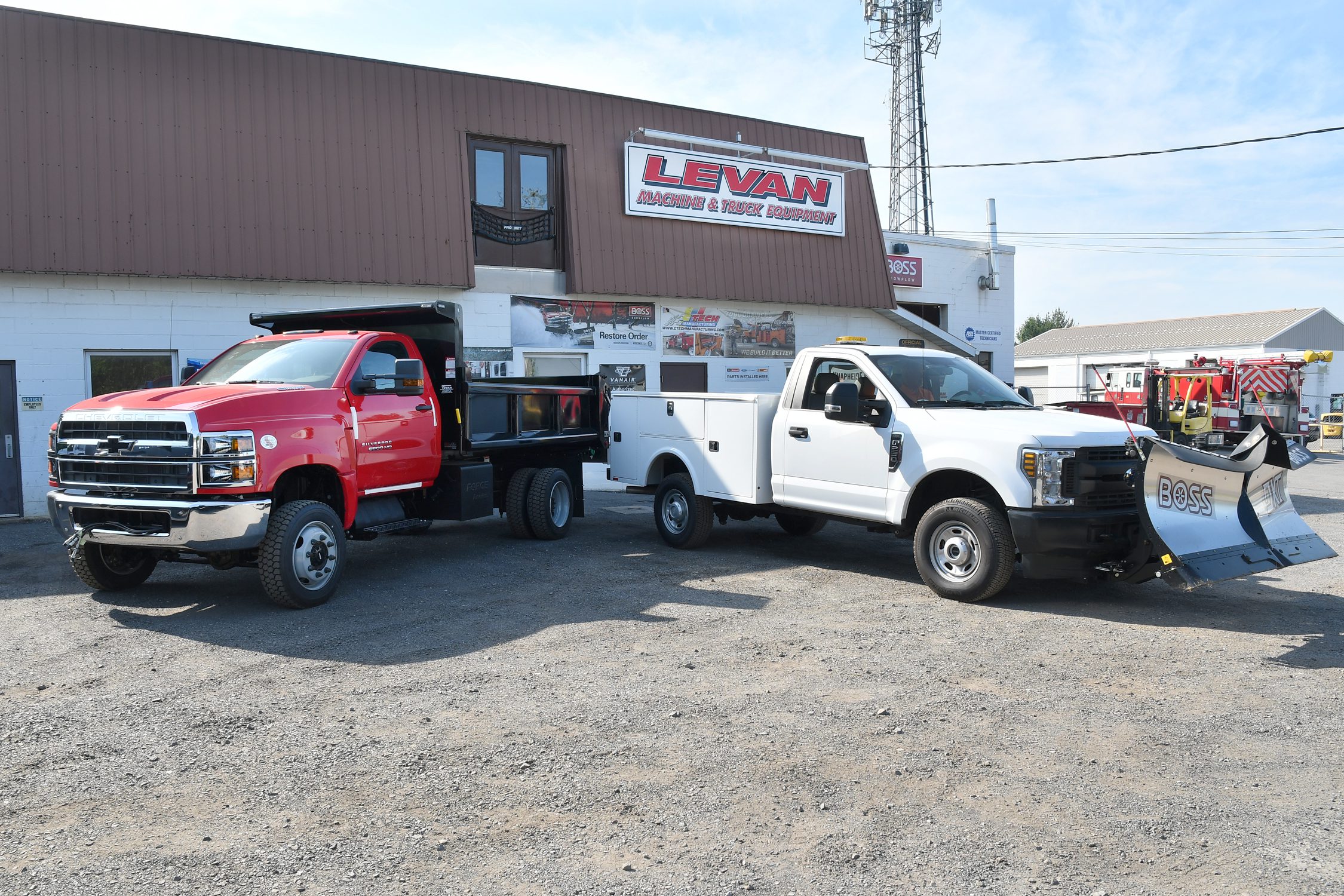 Service trucks are vehicles that have a lot of demands placed on them. They need to be able to perform in any situation for your business to be able to complete jobs, so the truck itself and all of the requisite equipment need to be carefully chosen to be reliable and to provide the maximum amount of functionality. 
At Levan Machine and Truck Equipment, we've seen it all, and so we know that all-in-one solutions for service trucks can be a powerful option, providing power to support things like compressed air, welding, battery charging/crank assist, generator power, and even 12-volt DC equipment while the engine remains off. This system provides exactly the kind of reliability and functionality that so many businesses need, but choosing the right setup for your trucks can be a challenge. Luckily, the experts at Levan know how to help! Here's what you need to know about selecting the right all-in-one solution for your service truck.
Identify Your Needs
The first step in the process is to sit down and lay out what you need from your mobile power solutions. What tasks do you perform in the field most often? What pieces of existing equipment are you looking to consolidate? What are capabilities that you probably won't end up needing? 
If you know what you're looking for, finding an option to fit the bill will be much easier. Some jobs might require having air on demand without waiting for the tank to fill. Perhaps you don't need air on demand, but you do a lot of night work and need to be able to power lights on the jobsite, or reduce noise in residential areas. Lay out the specifics of what capabilities and perks your perfect all-in-one system will provide.
Assess the Options
Once you know what it is you need, it's time to start looking for something that checks all of the boxes. You have plenty of different options out there for all-in-one solutions, including units from Miller Enpak, Vanair, VMAC, BOSS, and more. Make sure you find an option that's going to offer the power you need and the capabilities you want. Once you've selected and purchased your all-in-ones, a truck and machine expert like Levan can help you get them installed!
Enjoy the Results
Once you've finally got your all-in-one solutions set up, all that's left to do is get back to work and enjoy the results of streamlined power in your service trucks. With all-in-one solutions, you can reduce the downtime of the trucks in your fleet, give yourself and your team members the tools they need to get the job done efficiently, and maximize the available space and payload capacity of your truck by reducing weight and simplifying your equipment. You'll be able to work faster and function better, and produce superior results!
If you're interested in learning more about premium all-in-one work truck solutions, contact Levan Machine and Truck Equipment today! Our expert team members can help you to find the perfect option for your business and get you on the path to better functionality in your service trucks.