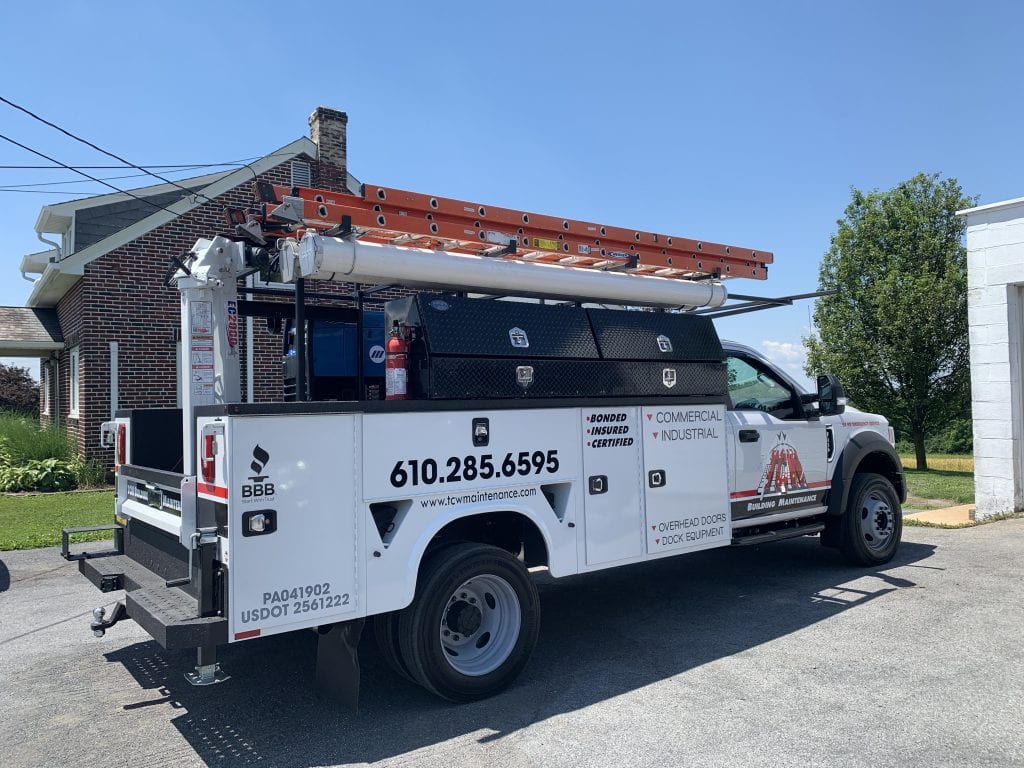 A quality and reliable service truck is the kind of thing that can take you far in the world, and the business you work in does not limit that. There are many different uses and applications for service trucks, spanning multiple industries with different needs. Above all, if you need a vehicle that can provide durability and functionality, a service truck will be a useful tool in your arsenal. These are some of the applications for service trucks that we see the most here at Levan Machine and Truck Equipment!
Construction
Residential and commercial, as well as infrastructure construction for things like bridges and railroads, are very common uses for service trucks. The power that these trucks provide to tow and haul materials and supplies is invaluable, not to mention their extensive storage possibilities and ability to be specialized for maximum capability based on the specific subset of construction the individual vehicle is intended for.
Delivery
Delivery services, above all else, deal with enormous amounts of cargo on a daily basis, which makes the space provided by a service truck extremely useful. These days consumers are shopping remotely more often than ever before, and delivery services are dealing with high volumes, fast expectations for delivery times, and other challenges. The capability provided by a reliable service truck helps them to tackle the obstacles.
Landscape
In the difficult and labor-intensive realm of outdoor work such as forestry and landscaping, the durability and capability of a service truck is a need, not a want. The dirty, punishing jobs that make up every day in this industry require a truck body and vehicle that can stand up to anything, and the requirement for spacious storage and capable performance is always present. With a quality service truck, tasks in the landscape business can be completed easily and efficiently.
Municipal
If the lights aren't running, the water isn't flowing, or the streets aren't clear, a community can grind to a screeching halt, making municipal service trucks incredibly important. These vehicles have to be ready for action at all times, helping to ensure that the infrastructure of a town or city keeps running. From bucket trucks to dump trucks, in the municipal sector there are dozens of uses for service vehicles, each one equally necessary and requiring quality trucks of its own.
Trades
From plumbers and electricians to mechanics and contractors, the many different skilled trades are fields that require the capability of a service truck as much as any other, especially when it comes to offering large amounts of storage space for tools and equipment and occasionally functioning as a mobile worksite. No matter the size of the business, these vehicles can help their work to get done effectively and efficiently.
In these industries and many more, service trucks are a necessary tool that Levan Machine and Truck Equipment is proud to provide. If you're interested in learning more about service trucks, we can help you to navigate the process and find a vehicle that works well for you. Contact us today for more information!