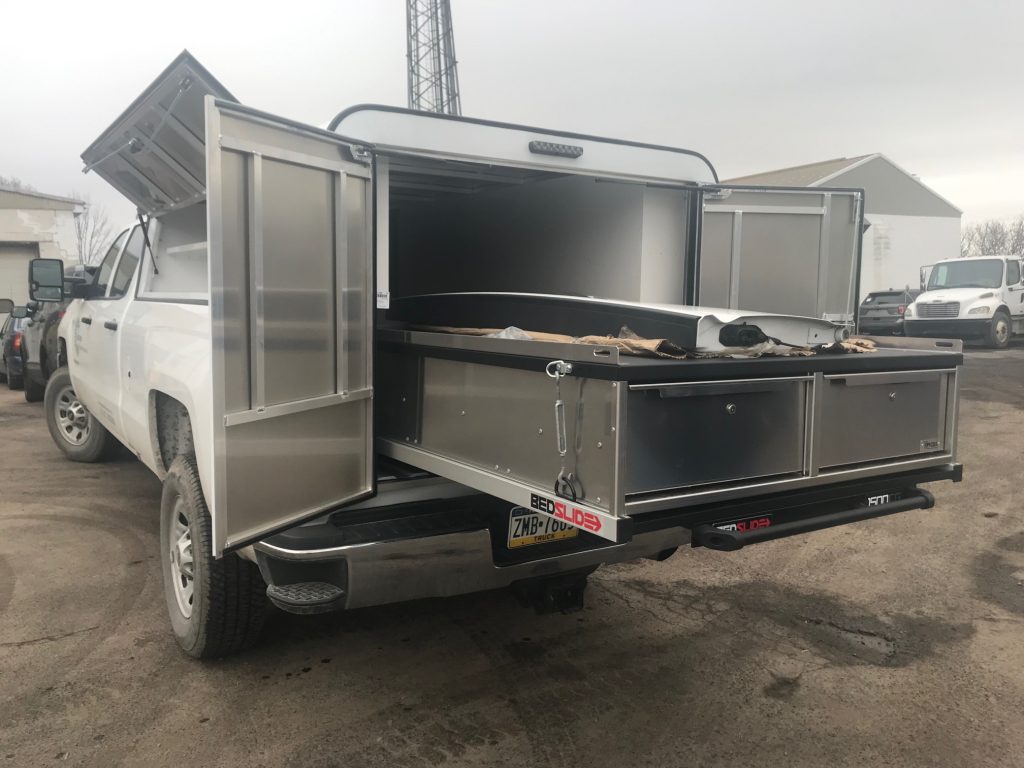 Whether your truck is currently sitting idle and waiting for spring or you're still on the job, this time of year is a good moment to take stock of your vehicle and assess what you need in order to be able to do your job to the best of your ability. You might find that your truck needs a little more TLC than you realized! Aside from making necessary repairs and getting your vehicle serviced, truck body parts can be a useful addition to your vehicle that can help you work more efficiently during the day and help your truck to become more functional. Here at Levan Machine and Truck Equipment, we have a wide selection of aftermarket parts and accessories available that you'll love to add to your truck this year! Here are some especially good choices.
Toolboxes
Toolboxes are an accessory that no truck should be without. They're a simple addition, but they pay dividends in promoting your workflow. With a toolbox in your truck, your tools and equipment are always organized and in one central location, meaning that you don't have to spend time digging around for a specific tool or looking for one that's gotten lost. Additionally, many truck toolboxes are lockable, helping to protect your equipment from being stolen while you're on the road or at the jobsite.
Mud Flaps
Keeping your truck clean and neat is important when it comes to promoting professionalism; after all, when you're out and about with your vehicle, you essentially become a mobile advertisement for your company. Additionally, accessories and parts that will keep your truck clean help to protect the health and longevity of your vehicle, like mud flaps. They offer protection against nicks and dirt that can result from road debris like pebbles, salt, or mud getting thrown upwards by your tires, and they can help to protect other vehicles on the road as well.
Covers
A cover for your truck bed is a definite essential. It keeps your cargo in, and everything else out. In situations of inclement weather, like rain or snow, truck covers are crucial for helping to protect whatever it is you're currently hauling, but they can also protect against leaves and other debris, wildlife like birds or squirrels, and can discourage theft of the items in your truck as well. Some truck covers can even be locked, providing even more protection and security.
Hitches
If you're never using your truck for hauling, you're missing out on half of your vehicle's functionality. At Levan Machine and Truck Equipment, we provide a range of hitches to choose from that will allow you to connect trailers or other equipment to take on the road with you. These strong and durable parts are something that you won't want to be without this year.
Lighting
Nightfall doesn't have to slow you down when your truck is equipped with aftermarket lights. These simple additions will greatly increase your capability by lighting up the jobsite and allowing you to carry on working even after the sun goes down. That's the kind of functionality that you can't pass up, and that you can only achieve with accessories and additions like these.
With these truck accessories and parts from Levan Machine and Truck Equipment, you'll be ready to take yourself and your business to the next level! If you're interested in learning more about our available aftermarket parts, feel free to contact us with your questions.