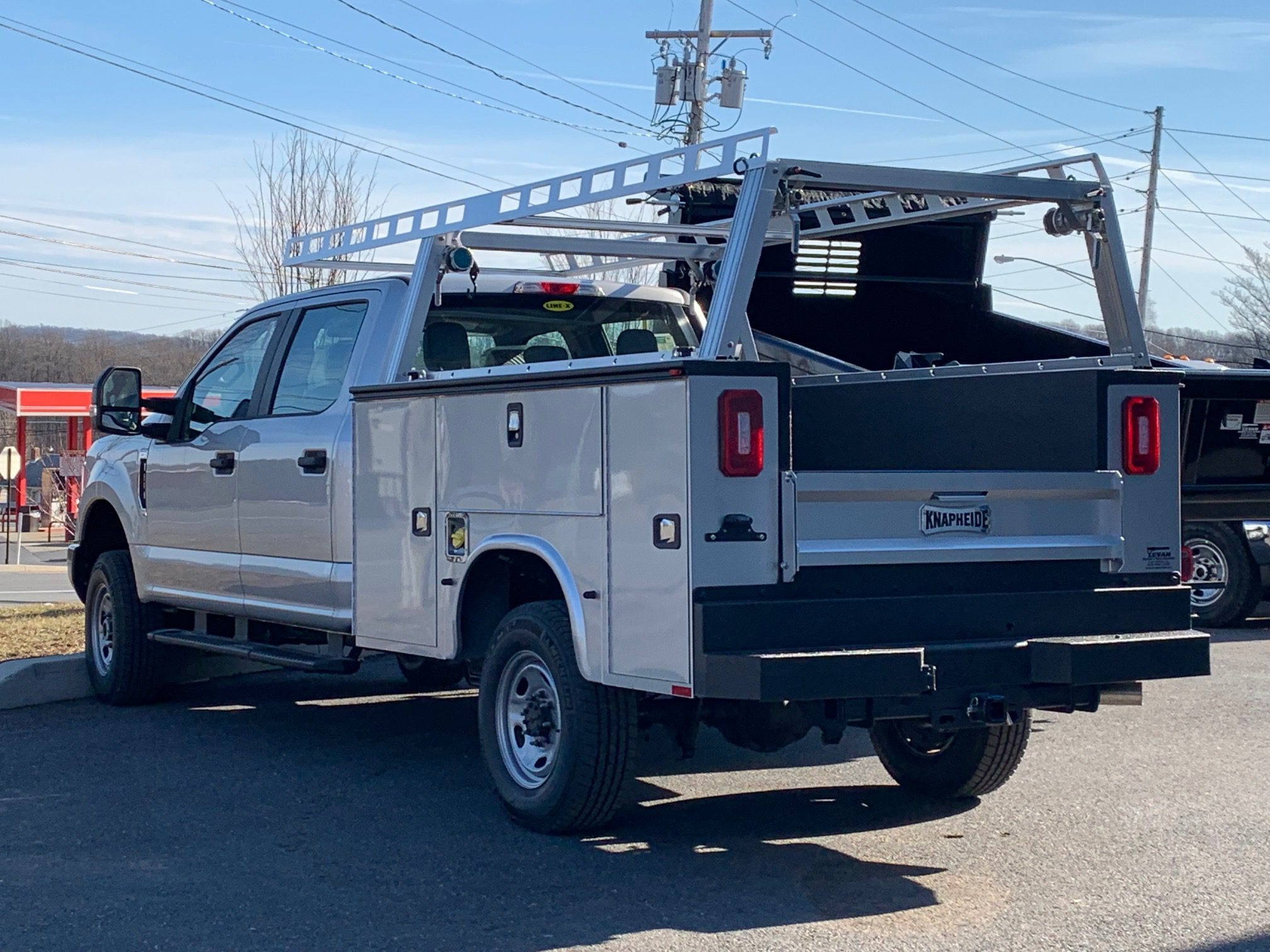 With 2023 in full swing, it's the perfect time to make sure your work truck has the proper equipment to ensure a job well done. In particular, upgrading your utility truck's bed can both improve the efficiency of your services and the range you can offer customers. In addition to finding the proper upgrade equipment for a given work vehicle, an expert upfitting partner like Levan Machine & Truck Equipment can help transition your truck toward offering new capabilities and services with guaranteed quality that will last for years to come. 
In particular, we're proud to offer comprehensive services that include truck bed upgrade planning, design, and implementation so you get exactly what you're looking for. Regardless of what your utility truck bed needs are, Levan Machine and Truck Equipment is ready to partner with you to discover the perfect type(s) of service body upfit(s) for your work truck in the new year. Let's take a closer look at a few of the most popular types of utility truck beds from trusted brands like Knapheide, Airflo, TruckCraft, EBY, Altec, Bibeau, EZ-Dumper, Morgan, and Stellar.
Enclosed Service Bodies
Enclosed service bodies typically provide aluminum and steel options, depending on your work truck needs. They all offer an enclosed area that can function as a work or storage space. Every enclosed body also comes with weather-proof door seals to prevent weather damage and even intruders from getting access to the inside. In terms of utility, these service bodies are basically mobile workshops, letting you hop up in the cab and have a roof over your head to continue to work even when the weather gets bad.
When it comes to steel and aluminum service bodies, we think Knapheide offers some of the best options. For rugged service capabilities, Knapheide's steel truck bodies offer premium-quality construction and provide high resistance to rust. And if you're in the market for a lightweight but strong service body, Knapheide's aluminum models are also the ones we recommend the most. If you aren't sure whether aluminum or steel is the best option for your situation, the experts at Levan Machine and Truck Equipment will help you make sure you select the right material for your upfit needs.
Platform Bodies
Platform truck bodies are ideal for work and services that require towing or hauling, commercial and residential landscaping, and more. They continue to be a sought-after upfit option because of their ability to conveniently haul tools, bulk materials, equipment and supplies with ease. Essentially, these service bodies are perfect for those tough jobs that depend on long-lasting strength and endurance from your vehicle to ensure quality results. At Levan Machine & Truck equipment, we're happy to provide many customers across different industries with multiple platform body solutions from trusted manufacturers.
Dump Bodies
Dump bodies offer your service truck a substantial increase in the sheer amount of space you can use to carry equipment and other materials. For instance, landscape companies often use these utility truck bed upfits so they can haul heavy materials or tools to and from the worksite. Additionally, their dumping ability is convenient and efficient for when mulch or other such landscaping materials need to be moved to a work site. When you need a dump body, we carry Airflo, TruckCraft, EZ-Dumper, Knapheide, and Bibeau, and we're confident they will get your job done right with efficient operation, no matter the work performance demands.
Crane Bodies
Crane bodies provide adaptable service solutions you can bring with you on the work to the next job. They're built for everyday field services and provide trucks with efficient ways to solve issues in hard-to-reach places with ease. Along with the raw strength built into Knapheide mechanic crane body solutions, Stellar also delivers high-quality options to get jobs done quicker without losing top-grade results. Depending on your truck's size and the work you need to accomplish, our team will direct you to the best crane body option for your needs.
At Levan Machine & Truck Equipment, we provide top-rated utility truck bed upfits that will support you for years to come. With careful expertise and experience working with customers from a variety of industries, we're proud to offer personalized truck bed planning and installation services for all your professional needs. Contact us today to speak with one of our team members and the utility truck bed options for your vehicle today!