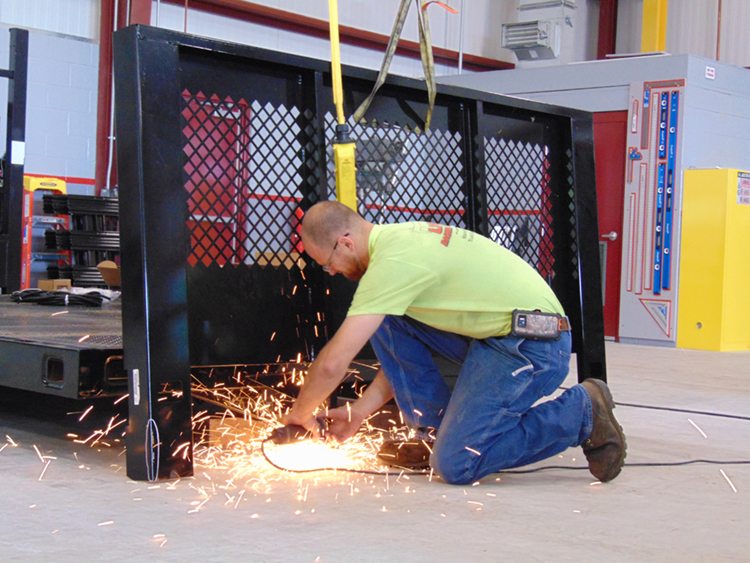 As a customer, you have a lot of options on different places to take your business when you need something like truck equipment or repairs. There are upsides to every place that you could potentially go, and one of the options that has many upsides to offer is to work with a local business like Levan Machine and Truck Equipment on your project. 
Not only will you be helping to support your community by going local, but you'll benefit from the assistance of a small business that can take a more involved approach to each customer, and that has a deeply rooted history in the area and the industry. Levan, for example, has over 80 years of experience and history in the Fleetwood area. Keep reading to learn more about it!
Our Founding
We've been working with trucks and machines in the Fleetwood, PA area for more than 80 years, and it's all thanks to our founder, Walter W. Levan. He started Levan Machine and Truck Equipment in 1936, a simple machine shop located just across the street from our current home on Pricetown Road. 
We mostly worked with local mushroom farmers and nearby townships, and our main services were machine repairs, general repairs, and welding. 10 years later the shop moved across Pricetown Road to the place where we're currently located, but the old location is still used today for warehouse space!
Our Early History
When WWII broke out, Walter Levan served in the Navy and had to leave his machine shop behind. Luckily, his wife Sarah was there to pick up the mantle! She learned to use a lathe and ran the business herself while Walter was away on active duty. Levan Machine and Truck Equipment was even able to provide the American government with machine services to help with the war effort thanks to Sarah's dedication. 
Recent Years
During the post-war years, Sarah continued to be a major asset to the business, playing a large role in its growing success. In 1969, however, she passed the mantle on to Carl and Janet Levan. Together they ran Levan Machine and Truck Equipment for 24 years until 1993, when the business was taken over by Brian V. Levan, our current CEO and president as well as the grandson of our founder Walter! 
Under his direction we completed our biggest expansion project yet in 2017, opening a third truck production facility that's over 8,000 ft2. Thanks to this expansion we now have buildings dedicated to our most common production needs, specifically designed to handle the demands of each task. We've been able to introduce a few new product lines thanks to this expansion, and we can turn around a new truck complete with accessories faster than ever before.
Working with Levan Today
Today, as we look back on our 80 years in business, we're as proud of where we started as we are of where we've ended up. We're constantly finding new ways to grow and evolve so that we can provide our valued customers with services and products to fit their needs and the changing industry. We're still proudly local and we love being a third-generation family owned business, but we've been able to expand our service areas far outside of Central Pennsylvania and reach customers in Maryland, Delaware , New Jersey, New York, and even farther locations like Europe, Mexico, and South America.
At Levan Machine and Truck Equipment, our history and local roots let us work with you in a completely different way to a big corporation. We're able to appreciate the details and work to accommodate you. We hope to keep providing machine and truck repair services and accessories to the area for many more years to come, and that begins by building a strong relationship with our customers!
If you're interested in working with a local business for your machine and truck projects, contact us today to speak to one of our dedicated staff members. We're ready to help you!