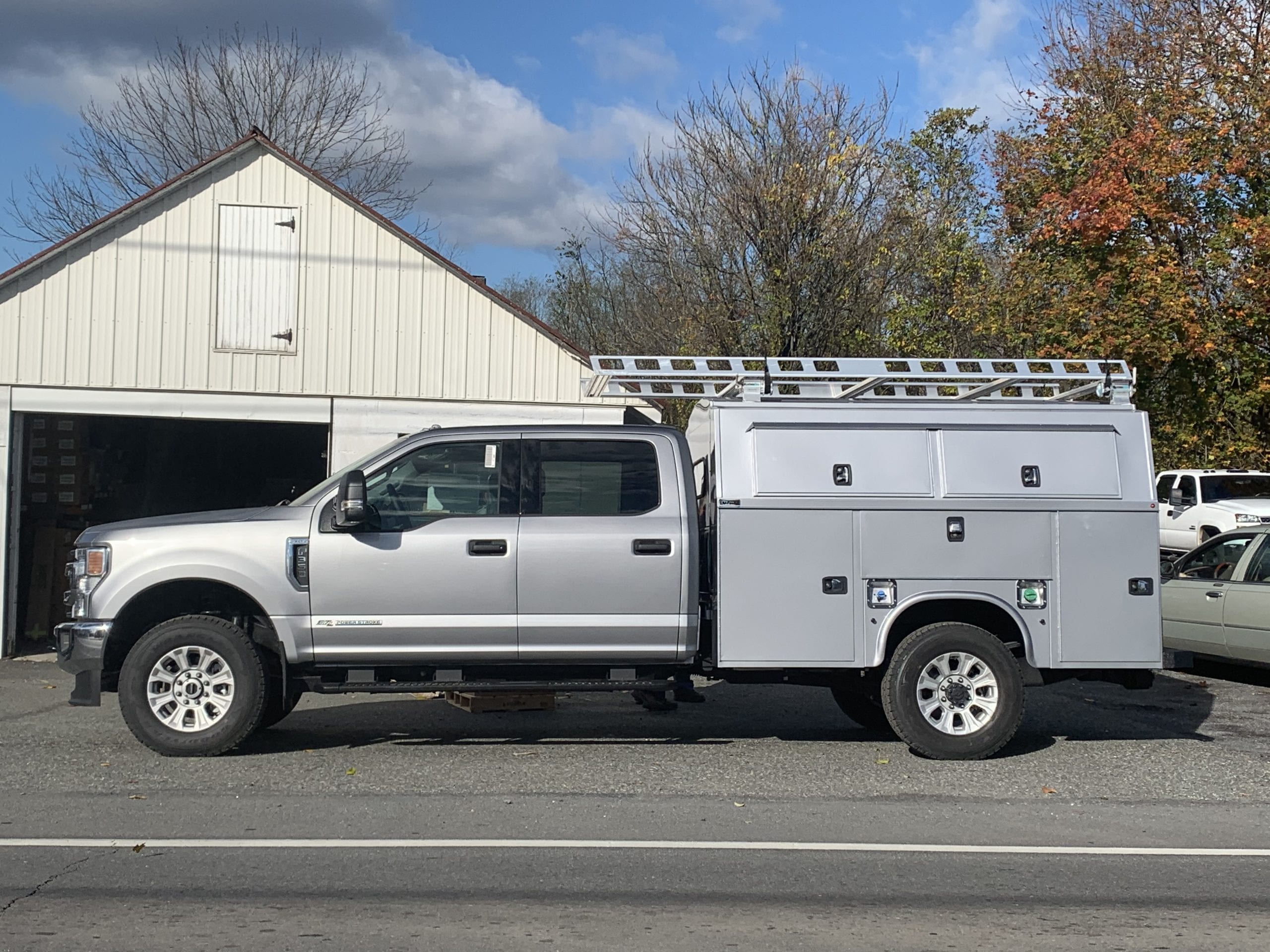 At Levan Machine & Truck Equipment, we know that your service trucks have to be capable of working whenever and wherever a job needs to be done. When you need powerful performance and reliable transportation for your business, any necessary downtime can make your service trucks get costly. So don't settle for machines that aren't the perfect match for your service truck. 
An all-in-one solution for your truck can substantially improve its reliability, minimize any downtime, and reduce operating costs. Alternatively, power take-off (PTO) units connect a vehicle's engine to another device to help it run. Some trucks may already come with a PTO unit, but many others will need to have one installed. 
While both are useful systems, a PTO-driven system can't function unless the truck engine is actually running. However, the EnPak® A30GBW power system from Miller can deliver compressed air, battery charging/crank assist, generator power, welding, and power to support 12-volt DC equipment — all while the engine is off.
Let's take a closer look at the features and benefits of all-in-one systems like the A30GBW and how they can support your business.
Reduced Downtime
If a commercial truck stays running just to power a PTO for a longer period, it will eventually require more frequent maintenance and repairs. And when a truck needs maintenance or repair work, it's usually in the shop. This can significantly delay productivity on projects and negatively impact customer relationships. But if your work truck's all-in-one system uses fewer moving parts than a PTO, it can also reduce the overall time spent on maintenance. A Miller EnPak power system means you don't need to bring along a separate PTO-driven air compressor and engine-driven generator on the work truck. The system offers compressed air, generator power, battery charging, crank assist, and welding capabilities, all in a single machine.
Decreased Costs
A work truck equipped with an all-in-one system also benefits from reduced fuel costs and engine wear. An all-in-one option can decrease engine idle time by as much as 75 percent and save you thousands of dollars per year when compared to constantly running the truck engine to power PTO-driven systems. For instance, commercial customers who switched from PTO-driven systems to using a Miller EnPak A30 power setup on their vehicles report lowering fuel use up to 30 percent.
All-In-One Benefits
In addition to the above advantages, EnPak power systems also utilize two industry-exclusive technologies to give you even more benefits. Auto-Speed technology enables the system to automatically adjust engines to run at the lowest speed to match compressed air, battery charge, and weld demands of any work — delivering 100 amps of welding power when idling. 
Premium all-in-one work truck solutions offer flexible utility at the worksite and powerful features to handle anything the job requires  — all with your work truck's engine turned off. To learn more about the benefits of all-in-one systems for your work truck, feel free to contact Levan Machine and Truck Equipment! We can help you design and install all your truck equipment needs!