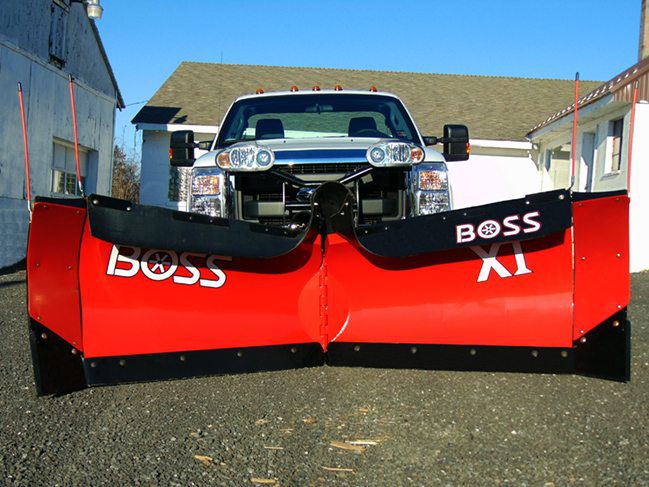 This winter, don't let the snow, slush, and ice hold you back. With the snowplow experts from Levan Machine and Truck Equipment on your side, you can keep your snowplow and other equipment in great shape throughout the season so that they're always ready to tackle a storm or bust a blizzard. Our solutions will help to make your job easier and keep your streets, parking lots, and driveways clear and safe!
Available Plows
Whether you're plowing snow personally on your own property or you're a commercial plower, you need a quality plow to start with in order to get the job done right. At Levan Machine and Truck Equipment we have a variety of different plows available for our customers, including high quality BOSS snowplows. We can provide many different types of plows, including straight plows, multi-positions V plows, heavy duty plows, and more.
Available Parts
A broken, missing, or malfunctioning part or component for your snowplow will put you out of commission during a time when you need most to be able to get on the road, so rely on our stock and expertise to find what you need and get back to work. Whether the problem is in your plow, your hydraulics, or your engine, we'll help you get the part you need and be back on the road in no time.
Available Spreaders
With a spreader from Levan Machine and Truck Equipment, doing battle against icy pavement this year will be easy. With stock from brands like BOSS, Smith, Air-Flo, and TruckCraft, you can count on finding a wide selection of different types of spreaders here to fit different needs and purposes.
Snow Plow Installation
Installing a snow plow is not for the faint of heart, and even if you're a professional, you might not have the time to dedicate to the task. That's why at Levan Machine and Truck Equipment, we offer snow plow installation services to save you the time and effort of installing your plow. Not only can we help you to navigate your stock of different available snowplows, but we can get it on your truck and have you ready to get on the road and get to work.
Snow Plow Servicing
If there's one thing to know about Levan Machine and Truck Equipment, it's that we have seen it all. When it comes to snowplow issues, there's no one better to help you find and solve the problem. Our snow plow servicing is an essential part of keeping your snowplow in good condition all winter long. Whether you're coming in with a specific issue to address or you just need a general tune-up and regular maintenance, we're here to help!
Levan Machine and Truck Equipment has your back this winter. Visit us and get all of your snowplow needs taken care of in one place by one team of experts! Contact us today to discuss your issue further!