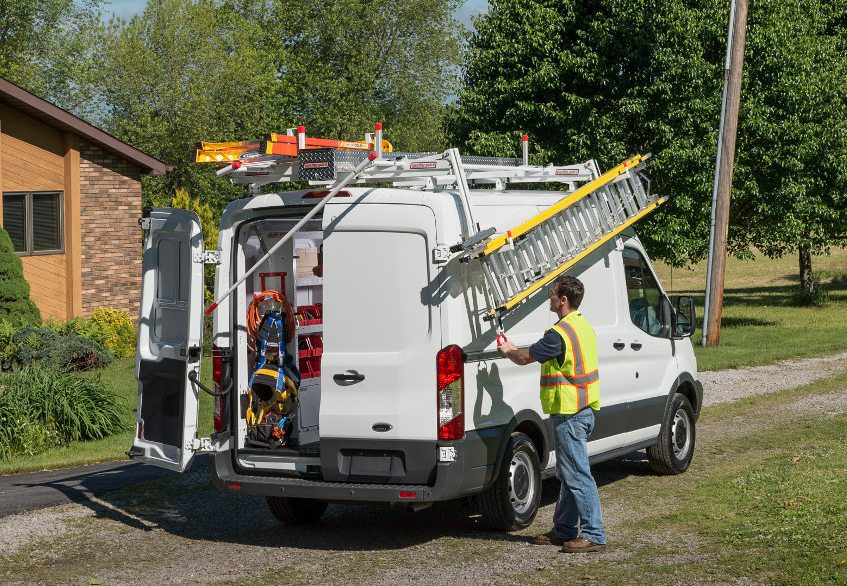 When you take your business on the road, your van is one of the most important tools you have! Nothing can make or break how efficient and effective your work is able to be as much as your vehicle. When your van is properly equipped, it can give you the boost you need to succeed, and when it isn't, it can be enough to hold you back from delivering quality work. Luckily, if your van needs a bit of a makeover, Levan Machine and Truck Equipment is ready to help you! Here are some custom van solutions and upfits that we offer, and the ways that they can help you maximize your efficiency. 
Shelving
There's no way for you to be able to work quickly and efficiently if your van is an unorganized mess. You need to be able to have a place for everything and find your tools, equipment, and supplies easily. We offer hundreds of different configurations that can fit any type or size of work van,and your choices for length, width, and depth will allow you to create the perfect organizational system. You'll never need to tear your van apart looking for lost items again!
Lighting
If you're trying to get things done in the dark, you'll never be able to operate at your full potential. Adding lighting to the inside of your van will help you to keep track of your items and see what you're doing both during the day and at night. Our custom lighting options for your work van wil help to put you on the right track!
Portable Crane
You might not think that a highly capable crane is a feature you're able to have in a vehicle the size of a work van, but think again! If your job requires regularly lifting up to 900 lbs, the efficient, lightweight cranes we offer at Levan Machine and Truck Equipment might be perfect for you. Contractors especially will benefit from the sturdy aluminum frame and easy maneuverability, providing the ability to move heavy supplies easily and quickly. 
Racks
Contractors, roofers, landscapers, plumbers, and many professionals in other industries can make use of a ladder rack that can help them safely store and easily retrieve not only their ladders, but also conduit, pipes,and sheets of drywall and plywood. A variety of mounting options offers increased versatility, and quality, heavy duty materials will create a rack that lasts you as long as your van will.
Flooring
Although you might not spend a lot of time thinking about what's under your feet, the floors in your van are more important than they get credit for. Poor quality flooring can lead to dangerous slips and falls, and can also be difficult to clean, easy to damage, and lead to your equipment sliding or shifting as you drive. To keep yourself and your tools safe and undamaged, try replacing your floors! We offer flooring options that are durable and slip resistant, and with our help for installation you can hit the road with new van floors that will extend the lifespan of your vehicle and improve its efficiency as well!
If your business is located in the Fleetwood, PA area and you are interested in these custom van solutions or in other custom van upfits that can improve your efficiency when working out of your vehicle, contact Levan Machine and Truck Equipment today. Our expert staff is ready to help you!