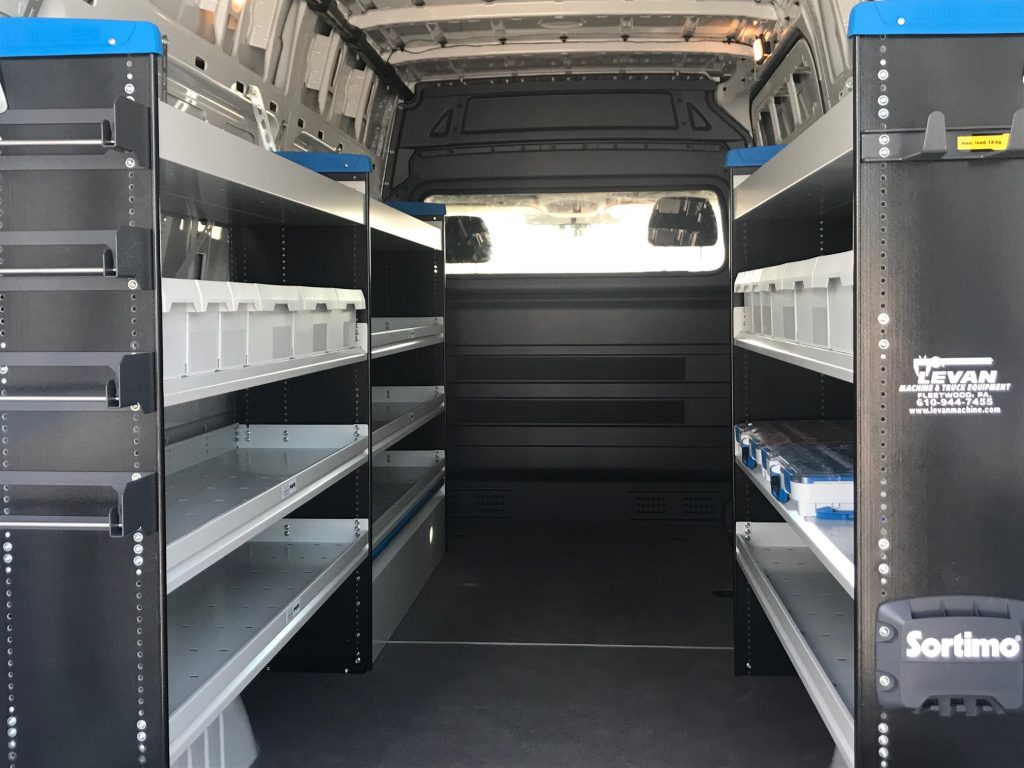 Your work van is a primarily functional vehicle, and how well you're able to use it to get your work done is crucial to your success. Just like anything else you rely on to do your job, a van is a tool, and you want to be getting the most out of it. One of the best ways to do this is to add shelves to your van. This is the most effective way to increase the utility of your vehicle, giving you work surfaces, storage, adaptability, and so much more. There are lots of different options out there for work van shelving, and each one is well suited for different needs. Here are some common options, and how to know whether or not they'll work for you!
Adjustable Shelves
Van solutions are all about making your job easier, and adaptable additions such as adjustable shelving does just that. You need to store different things in your van at different times, depending on seasonal changes, different types of jobs you take, and other factors. Adjustable shelves that you can change the height and position of give you much more flexibility to make room for whatever it is you need to store at any given time. 
Deep Shelves
Shelves for your van can vary in depth, how deep you want them to be is something you'll choose for yourself based on your needs. Deeper shelves offer more room for storage, of course, but it can also make it difficult to find or reach things that are tucked in the back, and the deeper your shelves are, the more floor space in your van you'll be sacrificing. If you tend not to need a lot of room in your van for anything besides storage, deep shelves will be a good choice for you, but if you need to access all of your equipment very readily or you need space to work inside the van itself, go for a shallower option.
Fold-Away Shelves
If you want all the practicality of van shelving without needing to permanently sacrifice space, fold-away shelves will work great for you. These shelves can be folded up or down to lie flat against the wall of the van, meaning that if you don't have anything you need to store at one time, you don't have to have the shelves up! When you do, simply move them into place for sturdy and reliable storage. It's the best of both worlds.
Workbenches
When you upfit your van to include a workbench, you can get the benefits of extra storage space plus a work surface. Whether you're using it for small repairs or fiddly tasks, a place to use your power tools, or even just as a mobile desk, a workbench offers you a huge amount of utility and can be a great option for people who spend all day working out of their vans.
Shelves and Lighting
Put two van additions together, and you'll have an upfit that's greater than the sum of its parts. Even with a perfect set of shelves, you'll have trouble hunting for your supplies and equipment if the dim lighting in your van keeps you from seeing where everything is. Instead of struggling with this, add lighting to your van upfit along with shelving to illuminate your space and make it easier to work in your van and find where you've stashed crucial items.
With upfitting options like these, you'll be ready to hit the road and get the most out of your van as you do your job! If you're interested in more information or in getting your work vans upfitted, contact Levan Machine and Truck Equipment today. We'll help you to decide what option will work best for you and the needs of your business!